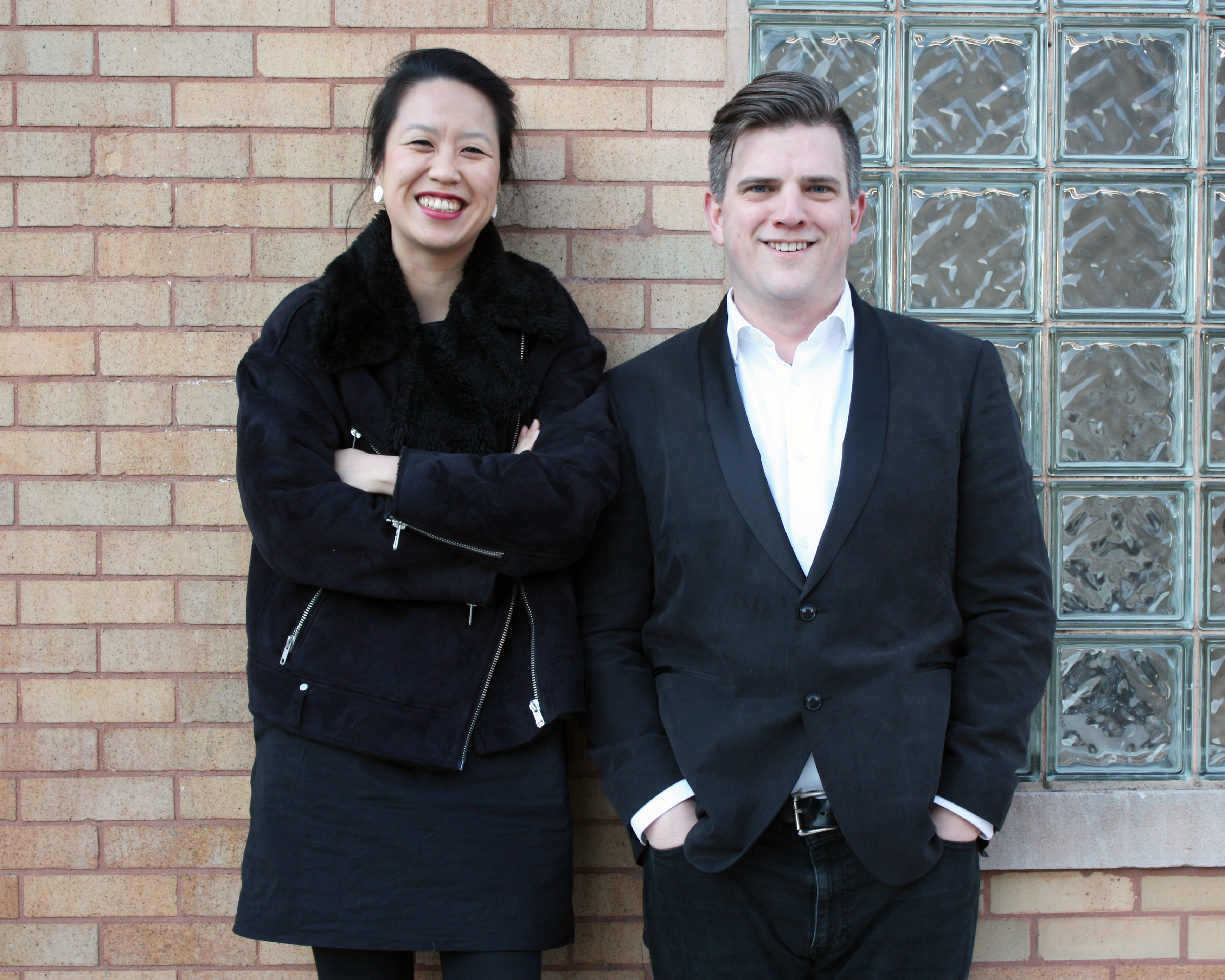 Office
Future Firm designs spaces, big and small, for people to come together in new ways. Founded by Craig Reschke and Ann Lui in 2015, the Chicago-based architecture practice spans diverse scales: from pop-up exhibition spaces, to residential and commercial buildings, to urban and territorial speculations. Future Firm's work has been exhibited at Storefront for Art & Architecture, New Museum's Ideas City, and the Chicago Architecture Foundation and published in
The Architect's Newspaper
,
Chicago Architect
,
Mas Context
and
Newcity
. Future Firm also currently operates
The Night Gallery
, a nocturnal exhibition space on Chicago's south side, which features video and film works by artists and architects from sunset to sunrise.
Craig Reschke, AIA
craig.reschke@future-firm.org

Craig is an architect and Designer-in-Residence in the Department of Landscape Architecture at the University of Illinois at Urbana-Champaign. He is a registered architect in the state of Illinois. He graduated from Harvard's Graduate School of Design, where his research focused on rural American landscapes, and he graduated with the Jacob Weidenmann Prize. He also holds B.Arch from University of Tennessee. Previously, Craig was a project architect at SOM and RODE Architects, where he led the design of buildings at many scales.
Ann Lui, AIA
ann.lui@future-firm.org
Ann is an architect and Assistant Professor at the School of the Art Institute of Chicago. She is a registered architect in the state of Illinois. She holds an SMArchS from MIT in History, Theory & Criticism and a B.Arch from Cornell University, where she was awarded the Charles Goodwin Sands Medal and the Clifton Beckwith Brown Memorial Medal. Previously, she practiced at SOM, Ann Beha Architects, and Morphosis Architects. Recently, Ann co-edited
Public Space? Lost and Found
(SA+P/MIT Press, 2017). She was co-curator of the U.S. Pavilion at the Venice Architecture Biennale 2018 titled
Dimensions of Citizenship
.
Team
Paul Jasper,
paul.jasper@future-firm.org
Heidi Metcalf,
heidi.metcalf@future-firm.org
Alumni
Suzie Shang, Fernando Turpin, Lanye Luo, Carrie Jim
Selected Press & Awards

︎ Architect Magazine,
"In Planning Their 'Future Firm,' Future Firm was Born"
(April 2, 2019)
︎ Archinect,
"Meet Future Firm, the Chicago-Based Practice Calling on Architects to Visualize Vibrant New Futures" (April 1, 2019)
︎ Chicago Magazine,
"Who's Got Next?: The Activist Architect"
(March 27, 2019)
︎ Architect Magazine,
"Next Progressives: Future Firm" (January 3, 2019)
︎ Crain's Chicago Business,
"40 Under 40: Ann Lui"
(Nov. 1, 2018)
︎ NewCity
,
"Designer of the Moment 2018: Ann Lui"
(Feb. 28, 2018)
︎ Next City
, "
Chicago Firm Calls for Creating Office of the Public Architect
" (Oct. 16, 2017)
︎ The Architect's Newspaper
, "
The Night Gallery projects architectural visualizations into the streets of Chicago
" (July 26, 2017)
︎
Department of Cultural Affairs and Special Events, City of Chicago. IncentOvate Grant (with Chicago Architecture Foundation)
︎
Times Square Alliance with the Urban Design Forum. Times Square Valentine, Invited Finalist
︎ Archdaily
,
"Manhattanisms: 30 Firms Envision New York City's Future Through Drawings and Models"
(July 27, 2016)
︎ DNAInfo
, "
Alleys Transformed Into Main Streets: Could it Happen?
" (July 15, 2016)
︎ WGN
, "
Re-imagining City Garages
" (June 26, 2016)
︎ Chicago Architect
,
"Future Firm Seeks Balance Between Innovative and Practical"
(Jan. 1, 2016)
︎
Oslo Architecture Triennale,
After Belonging
. Honorable Mention for "Cooperative Arctic Hedge Fund"
︎ Architectural Record
, "
Exhibition Review:
Designing a Presidential Legacy
" (Mar. 13, 2015)
︎
Chicago Prize, Chicago Architectural Club. Honorable Mention for "Obama Drone Aviary"
︎ Architizer
, "Step Right Up to This Traveling Architectural Circus" (July 23, 2014)
︎ ArchDaily
, "Crowdfunding: Transformed Truck To Take Art & Architecture on the Road" (July 2, 2014)