---
Ann Lui, "In the Wake of the City: Elmgreen & Dragset's Dream of Public Space at the Whitechapel Pool" in Laura Smith et al.,
Elmgreen and Dragset: This Is How We Bite Our Tongue
(London: Whitechapel Gallery, 2018).
---
Nick Axel, Nikolaus Hirsch, Ann Lui, and Mimi Zeiger, eds.,
Dimensions of Citizenship
(Los Angeles, CA: Inventory Press, 2018).
---
Gediminas Urbonas, Ann Lui, and Lucas Freeman, eds.,
Public Space? Lost and Found
(Cambridge, MA: SA+P Press, 2017).
---
Ann Lui, "Book Review: Pornotopia: An Essay on Playboy's Architecture and Biopolitics," in
Journal of Architectural Education
, September 7, 2016
---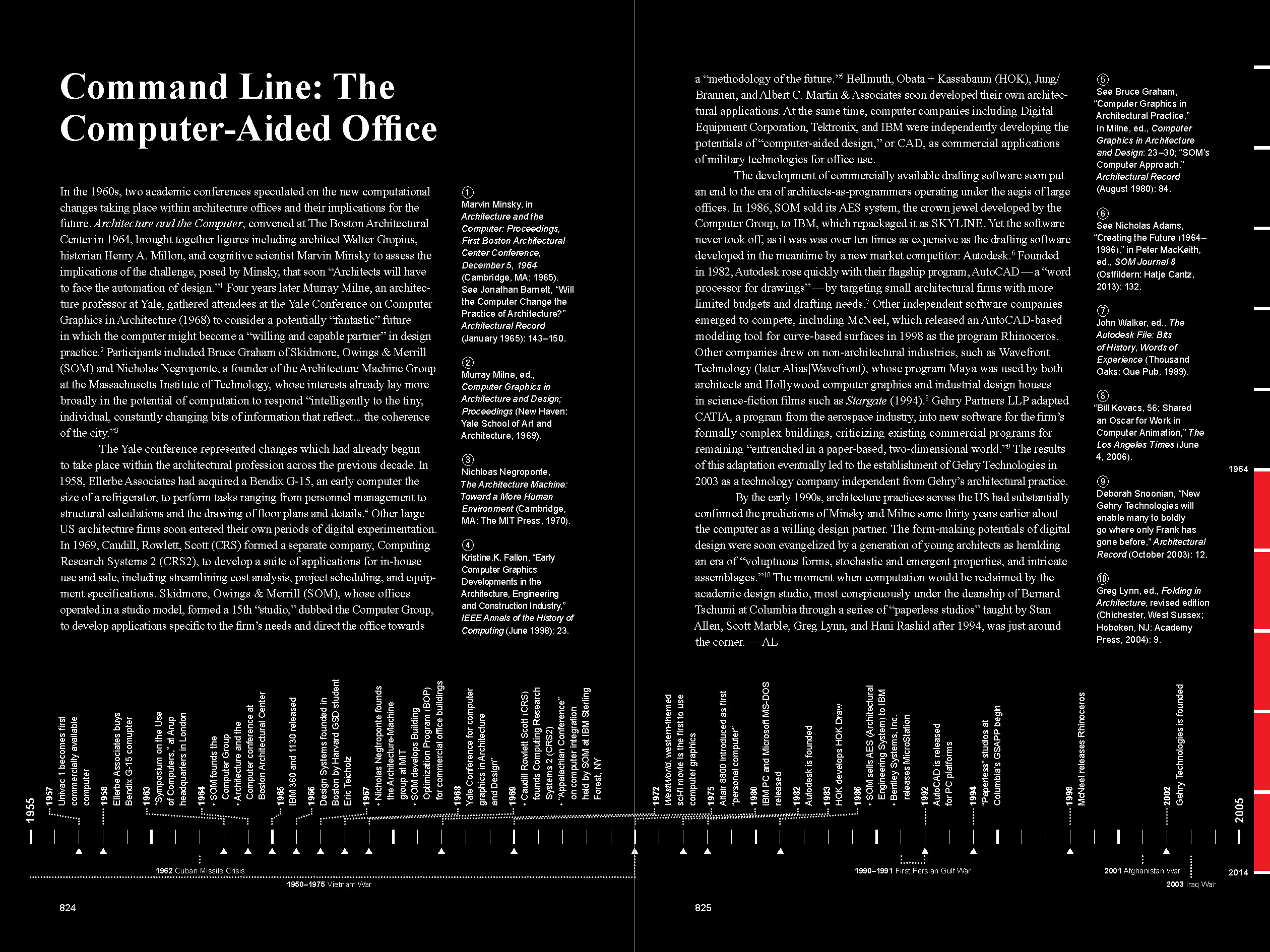 Ann Lui, "Command Line: The Computer-Aided Office," in Eva Franch i Gilabert, Michael Kubo, Ana Miljacki and Ashley Schaefer., eds.,
OfficeUS Atlas
(Zürich: Lars Muller, 2015).
---
Ann Lui, "Toward an Office of the Public Architect," in Bryony Roberts, ed.,
Log
48 "Expanding Modes of Practice" (New York: Anyone Corporation, 2020).
---
Craig Reschke, "From documents to directives," in Bradley Cantrell and Adam Mekies, eds.,
Codify: Parametric and Computational Design in Landscape Architecture
, (London ; New York: Routledge, 2018).
---
Ann Lui, "Reading After Beloning in the Heartland," in James Graham et al., eds.,
And Now: Architecture Against a Developer Presidency
(New York: Columbia Books on Architecture and the City, 2017).
---
Ann Lui, "Data Dreams: The Computer Group and Architecture by Spreadsheet, 1967-84" in Laura Allen and Luke Caspar Pearson, eds.,
Drawing Futures: Speculations in Contemporary Drawing for Art and Architecture
(Riverside Architectural Press, 2016).
---
Nathan Friedman and Ann Lui, eds.,
Thresholds 43: Scandalous
(SA+P Press, 2015).